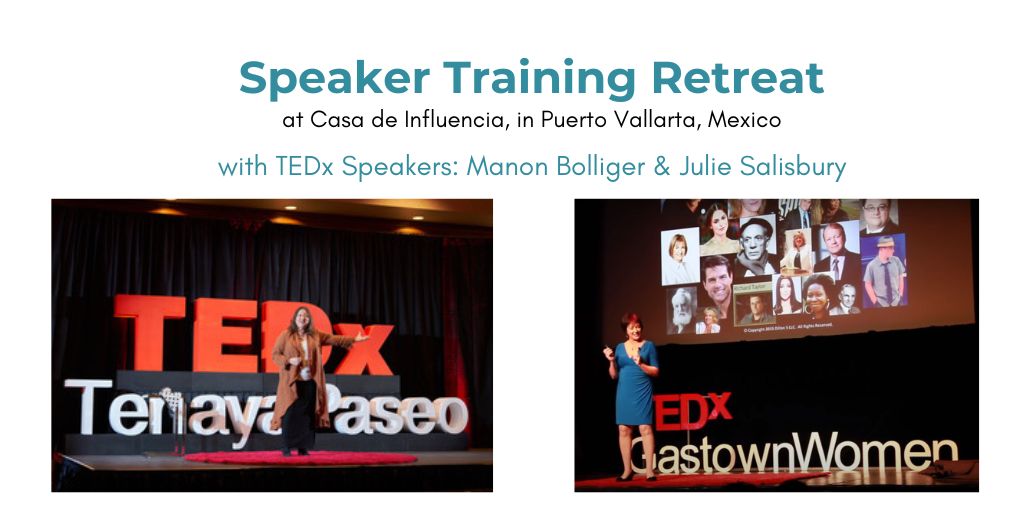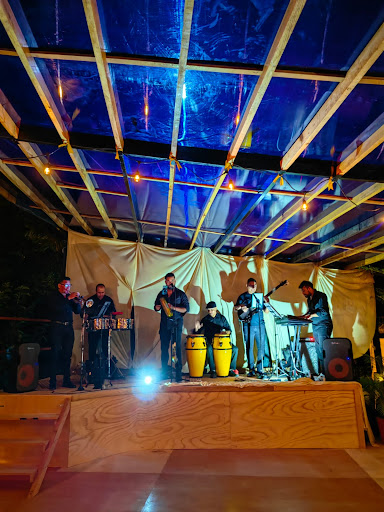 at Casa de Influencia,
in Puerto Vallarta, Mexico
Facilitated by:

Manon Bolliger FCAH, CBHT, TEDx Speaker
Hosted by:
Julie Ann, TEDx Speaker
November 27th – December 3rd, 2023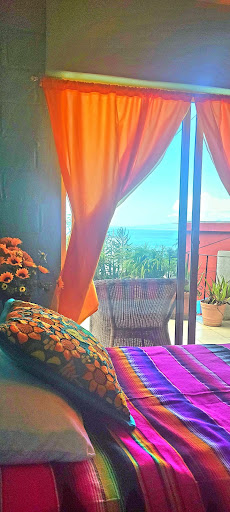 Casa de Influencia is hosting a
Speaker Training Retreat

with TEDx Speakers Manon Bolliger & Julie Salisbury. 
You will be guided through the
7 step formula

they used to craft their talks.
On the last day of the retreat, we are also hosting a live International Speaking Event
on our Oceanview Rooftop Stage. 

The event will be

recorded

and can be used in

your Speaker Reel.

 


This event will be
covered by media.*
In Spring 2024, Casa de Influencia will be hosting their first official licensed TEDx talk!

 Applications will be accepted.
*This event will be attended by the Public & Media, so You will earn the official status of Professional International Speaker.
 The media invited to cover the event include: Puerto Vallarta Radiante, FM Radio 98.3, Ashphalt Show, TVMAR10, Tribune, Travel Press, plus the House of Influence Podcast show and The Healers Café podcast.
Hosted by TEDx Organizer & Speaker Julie Ann Plus Facilitated by TEDx Speaker Manon Bolliger,FCAH, CBHT
Manon Bolliger, FCAH, CBHT, facilitator, retired naturopath with 30+ years of practice, business & life coach, International & TEDx Speaker, Educator, Best Selling Author, Podcaster, Law Graduate and the CEO & Founder of The Bowen College Inc.
With her years of experience as a naturopath and facilitator she helps clarify the message that you want to share, to get to the root of the real message that needs to be shared on your TEDx talk.
Condensing your life's message is very much a healing journey and Manon Bolliger facilitates this process with her unique methodology.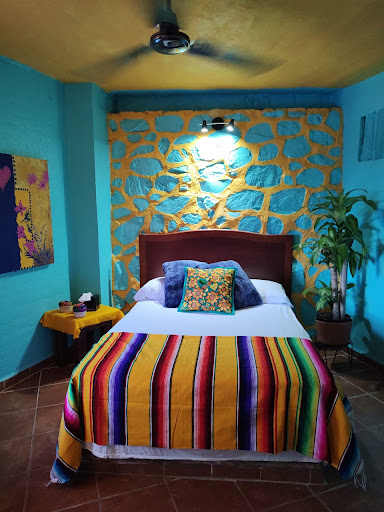 Only $3,995 USD
Includes meals and excursions and shared accomodation.
*** Bring your partner for $997 (includes accommodation, meals & excursions)
– space dependant, 1st come 1st served
**if you need a payment plan, please email [email protected]