TRANSCRIPT:
The I in L.I.S.T.E.N. stands for Inquire.
Inquiry allows you to understand the choices we make and how they affect our whole body, which includes our emotional and physical selves.
Learn the difference between intuition and instinct, and how to move them into alignment with each other. Learn how to heal your body as you become more informed and conscious about your choices.
Discover your core values around health, so your actions are in alignment with your health choices. For example, ask yourself these questions.
What are your hidden assumptions and personal beliefs?
Are you making decisions based on them or on external pressures? For example, your therapist or family member are eager to label you as a closet alcoholic, and you know you're drinking too much. But for some reason, going to a just doesn't feel right. You have determined that this is not an avoidance behavior, as merely removing the alcohol would not get to the root of the reason you are actually drinking. Of course, stopping the behavior will have short term positive impact on your body, but the underlining stress would still be unaddressed.
Digging Deeper, allows you to get to the root of the issue and not just treat the behavior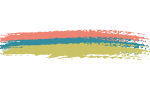 To Learn more about LISTENing to your body – join our upcoming Live Training